Chemical Engineering Technology
What Do Chemical Engineering Technology Graduates Do?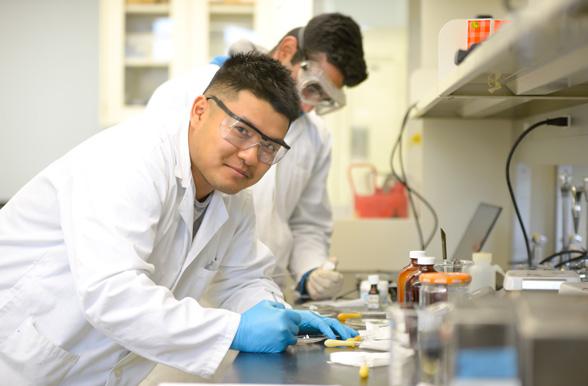 CHEMICAL ENGINEERING TECHNOLOGY GRADUATES
Work in industries producing pharmaceuticals, chemicals, and petroleum products or in laboratories and processing plants.
Help develop new chemical products and processes, test processing equipment and instrumentation, gather data, and monitor quality.
Research, design, and construct safe, sustainable machinery to produce a wide range of valuable items.
SPECIALIZATIONS
Chemical reaction engineering
Plant design
Process engineering
Process design
Transport phenomena

Fluid dynamics
Heat transfer
Mass transfer
MAJOR SCIENTIFIC BREAKTHROUGHS IN CHEMICAL ENGINEERING TECHNOLOGY:
Cleaner energy sources
Greener chemical processes
Earth-friendly plastics
Innovative consumer goods
Rechargeable batteries
Medical microdevices
Vaccines to protect against epidemics
Chemotherapy with reduced side effectsBottom of Form
Important Skills:
Analytical skills: identify appropriate design elements for chemical products and processes.
Communication skills: convey information effectively through written technical reports and/or presentations.
Critical thinking skills: order information clearly and logically to design complex systems.
Problem-solving skills: identify and analyze large-scale problems before they occur and implement solutions in a timely manner.
Research skills: gather data and conduct research for the development and implementation of systems.
Interpersonal skills: be able to work as part of a larger team of engineers, technicians, and scientists.
Detail-oriented: pay close attention in order to ensure that design activities comply with relevant codes and regulations.