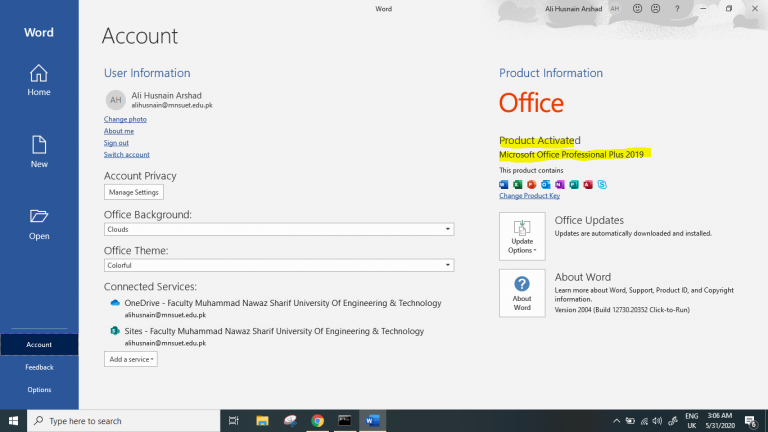 Written Date : 31 May 2020
Status : Perfectly Fine
Before Starting, Please make sure there is no Office Installed on Your PC . This Includes Older Versions Such as Office 2007, 2010, 13 or Any other Version. Here is the Guide to Completely Remove Office Products from your system.
After complete removal, Restart your PC and Click the below Button to Download Latest Office. The file will be directly downloaded from Microsoft so it will always be a latest version. Please make sure You have Enough Data, Downloaded File Size is Almost 3.5 GB
After the download process is complete, you will get an image file. Just open it then run the setup file to install Office 2019 on your PC.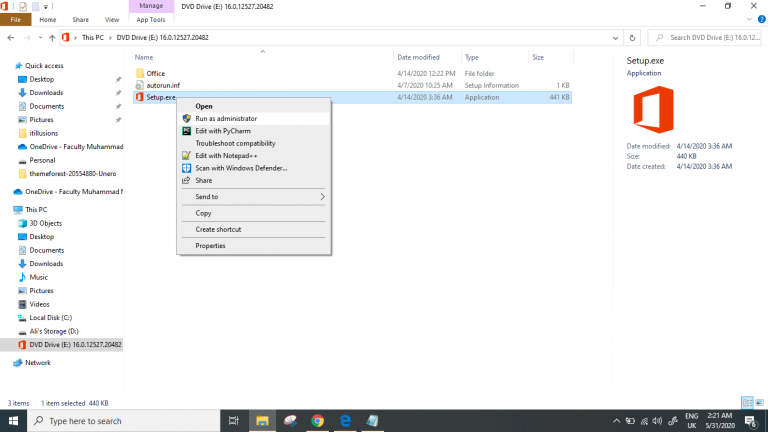 Click on Open and Follow UAC alert, Press Yes . After this it will take some time and installation Process will start. You will see Screen something like this.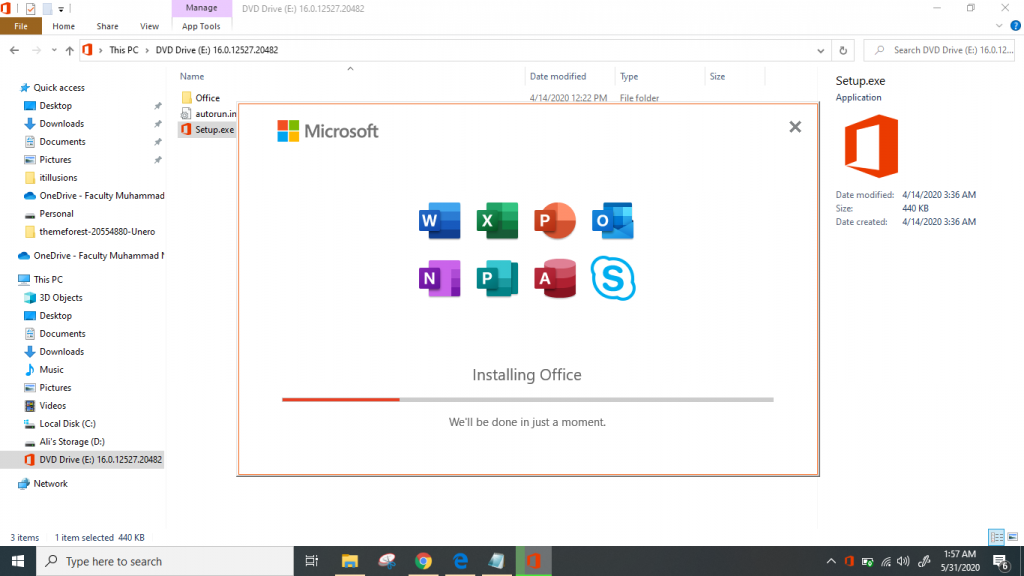 Upon successful installation, you can open any Office program to verify some basic information.
Just skip the "enter product key" window by clicking close button at the top right corner.
After that, you will be Notified the Trial Expiry Date. You need to Accept It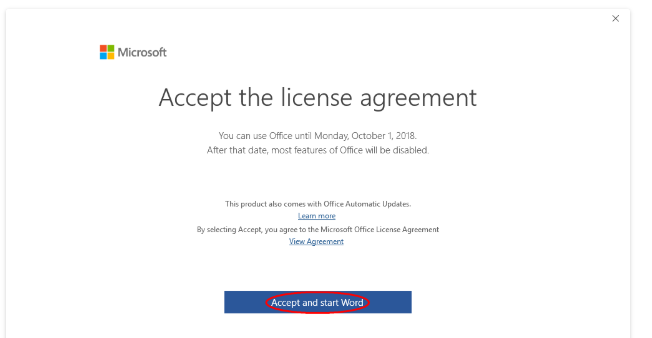 This will start your Free trial And as you can see, I am using Office Professional Plus 2019 and the trial license will expire in 6 days.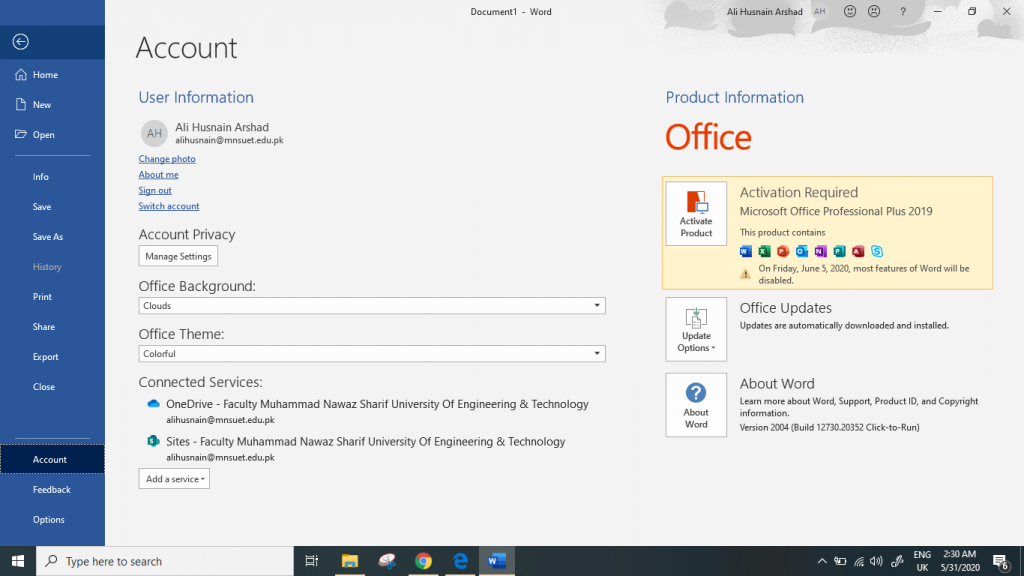 Important Message
You must Run all commands one by one and exactly Copy Paste
Open Command Prompt (CMD) in Administrator Mode.

Copy Paste Both These Lines One By One .  [Copy from here, Press Right click in termical and it will be pasted. then press Enter Key.]
This will Look Something like this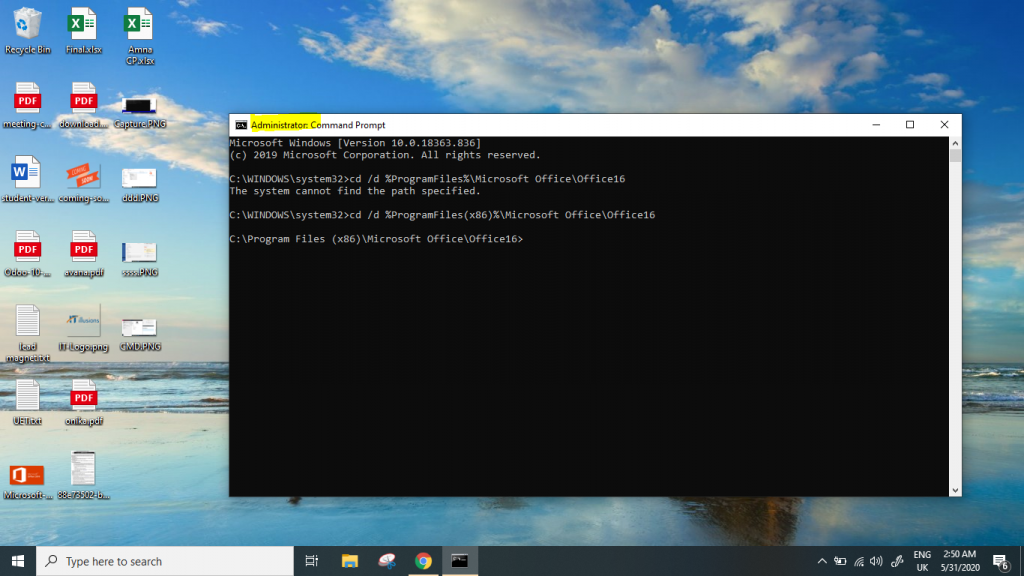 3.  Now it's Time to Add Your License, Make sure, All office Programs are closed, Like Word, Excel etc . Paste this Command . You will see Something Like this…
 4. Wait a while unless you see this 
 5. Now it's time to Activate your Office. Make sure you copy paste these commands one by one.
After Final Command you  will see, "PRODUCT ACTIVATION  SUCESSFUL"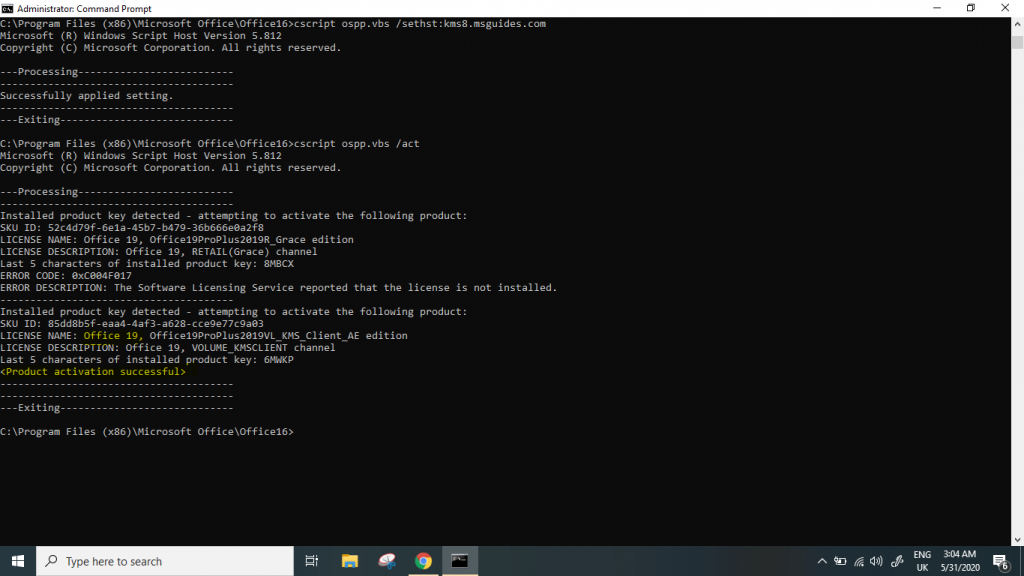 You can Add your MNS UET Office 365 Account (Faculty + Students) to automatically Sync your files in One Drive and your PC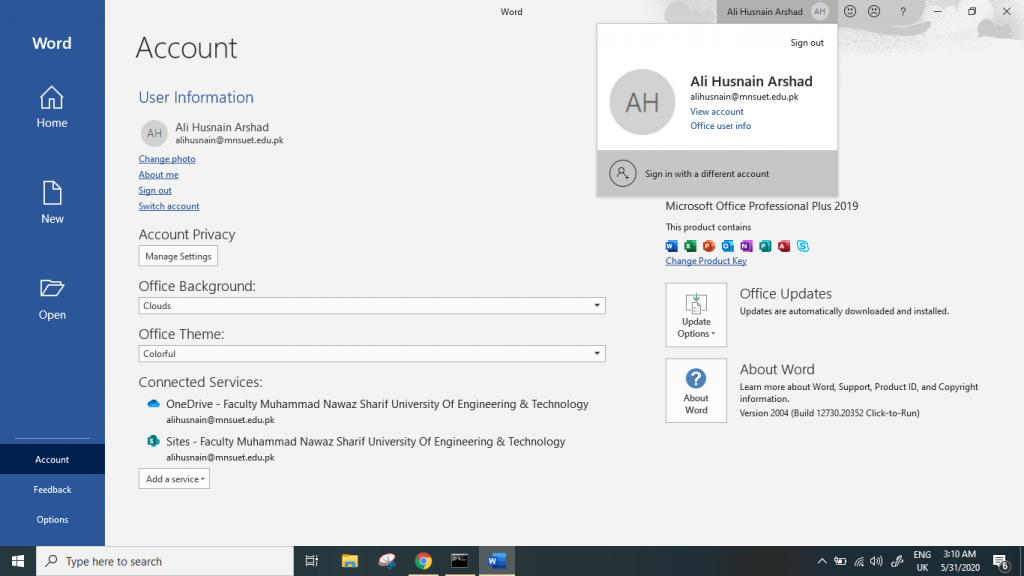 For Your Easyness, i am pasting All Terminal Logs here